References are available upon request.
Phone: 651.329.3420
Email: Laurel@DynamicLegacies.com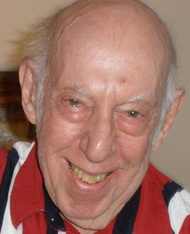 Sylvester was 85 and in a wheelchair, due to a knee injury, when I first became his physical therapist. The doctor had told him he'd likely never walk again, due to his age. Within a month of therapeutic work, he walked again, and with our continued work he remained ambulatory until his death, 12 years later.

---
Testimonials
"I'm walking so much better!"
-- Client

"I'm stronger, I have better balance, and I don't lean on my dance partner anymore."
-- Client

"Your treatment not only succeeded after my mother had been evaluated as unable to progress, it changed her life and attitude so that her last years were good years."
-- Client's son

"I really appreciate all you have done for me -- I feel like a whole new person."
-- Client